Biography
Discography
Lyrics
The Surgeons
Rotten Links
Glossary
Image Gallery
Contacts
Home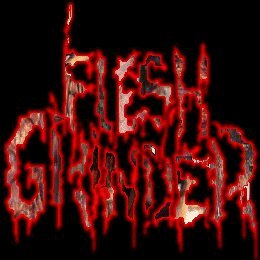 Brutal, heavy and dirty music set a start to FLESH GRINDER
back in september 93.
The lyrics talk about pathological and clinical splatter.
The band has a demo tape called "Rotten Process", with four splattered
decompositions recorded in july 94.
June of 97, brought the CD debut "Anatomy & Surgery" by
Lofty Storm Records sutured with 35 min of the most
brutal splatter gore music.
On May of 1999 FLESH GRINDER and Lofty Storm
brought its second album, called
"S.P.L.A.T.T.E.R", with 35 minutes of
clinical splatter grind and macabre
gore intros.